Design Jobs with Nextiny Marketing: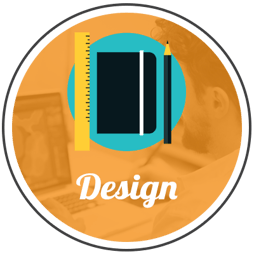 Web Designer in Sarasota, Florida
The position will assist with design work for client websites as well as other graphic design work. CSS knowledge is preferred as well as digital marketing experience and social media knowledge.
We are looking for someone who can be a solid member of our creative team with the ability to absorb new ideas and concepts quickly.
At this job you will experience working in a team-oriented, collaborative and flexible environment with a work hard / play hard culture.
The ideal candidate for this role is an experienced, creative, passionate, and multi-faceted individual not only skilled in designing usable websites, but also experienced and/or interested in learning more about building them, as well.

Responsibilities include:
Creative Design
Client engagement in creative design process
Collaborate with other team members on concept design solutions
Create/Modify/Optimize graphics and other assets for websites and other online materials
Communicate effectively with other team members and work on multiple projects at the same time
Stay current with new developments in design software, web trends and related technologies
Effectively prioritize and execute tasks
Desired Qualifications & Experience:
Bachelor's degree required. Degree in graphic design, marketing or other related field preferred.
Hubspot Inbound certification preferred but not required
Experience with CSS
Ability to pay close attention to detail
Understanding of search engine optimization strategies (SEO)
Strong interpersonal skills and ability to work well with other team members
Highly self-motivated, proactive and organized individual with a positive attitude
Ability to operate independently and with minimal supervision