Marketing Jobs with Nextiny Marketing:

Inbound Marketing Account Manager in Sarasota, Florida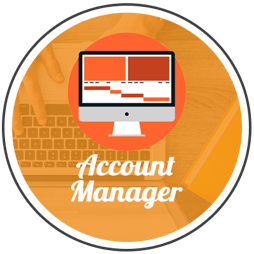 At Nextiny Marketing, we take the stance that going the extra mile is pivotal to our customers' marketing and sales journey and ultimate success. We aim to work with clients who see the worth in this approach and who see us as partners, as well as team members who have the integrity, drive and passion to consistently and genuinely embody this conviction.
This position is responsible for giving our clients a remarkable marketing experience.
Requirements:
The Inbound Marketing Account Manager should possess the following key traits and experience:
Passionate, Helpful, Dependable individual willing to go above and beyond to exceed expectations
Posseses a Bachelor's degree in Marketing or Communications
Is certified in HubSpot's Inbound Marketing and the HubSpot Software
Has experience in running marketing campaigns utilizing the HubSpot Software
Has a proven track record in developing marketing strategies and campaigns that have contributed to lead generation and customer acquisition
Possesses outstanding writing, editing and proofreading skills
Shows strong interpersonal skills and ability to work well with other team members
Demonstrates ability to operate independently and with minimal supervision
Possesses experience managing or maintaining CMS Websites and basic Website Design, HTML/CSS and Adobe Creative Suite.
Shows strong verbal skills and ability to communicate effectively with clients.
Responsibilities:
Develop content for inbound campaigns, blog entries, social media posts and premium content aimed at driving traffic, lead generation, online visibility, and user engagement.
Grow new leads, including marketing-qualified leads, by converting site traffic through calls-to-action, landing pages, and lead generation campaigns.
Optimize marketing automation and lead nurturing processes through email, content, and social channels.
Establish closed-loop analytics to understand how inbound marketing activity turns visits into leads and leads into customers. Continually refine the process to convert more and better leads and customers over time.
Run data-driven inbound campaigns and own the majority of the marketing funnel for our company and our customers.
---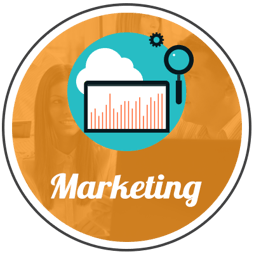 Inbound Marketing Specialist in Sarasota, Florida
We like to work with people who are passionate about what they do, take initiative and are willing to grow into leadership roles. If this describes you and you're ready to be a part of our growing agency, keep reading!
The inbound marketing specialist will work with the inbound team to plan and implement inbound marketing efforts for our clients.
Responsibilities:
Develop content for inbound campaigns, blog entries, social media posts and premium content aimed at driving traffic, lead generation, online visibility, and user engagement
Develop, implement and manage lead generation and customer closing strategies
Proactively and strategically manage, test, improve, and measure inbound marketing campaigns
Optimize marketing automation and lead nurturing processes through email, content, and social channels
Analyze and create reports for inbound performance
Manage and update client websites
Maintain up to-date knowledge of the industry's best practices, strategies, and offerings including inbound marketing (Hubspot)
Develop and manage project plans and see projects through to completion
Desired Qualifications & Experience:
Bachelor's degree required. Degree in marketing, communications or other related field preferred.
Hubspot Inbound certification preferred but not required
Experience with content management systems, blogs and social media
Outstanding writing, editing and proofreading skills
Understanding of search engine optimization strategies (SEO)
Strong interpersonal skills and ability to work well with other team members
Highly self-motivated, proactive and organized individual with a positive attitude
Ability to operate independently and with minimal supervision